Bayonet USM7 & Scabbard USM 8 A1
Special features
mouthpiece made of plastic (no corrosion)
electrical insulated up to 1.000 Volts*
fits most NATO-assault rifles
NBC-decontaminable
completely stainless
strong scabbard spring
special military anti-corrosion coating on all metal parts

*Provided the user follows the instrucions as to dry- and non-oily conditions, etc.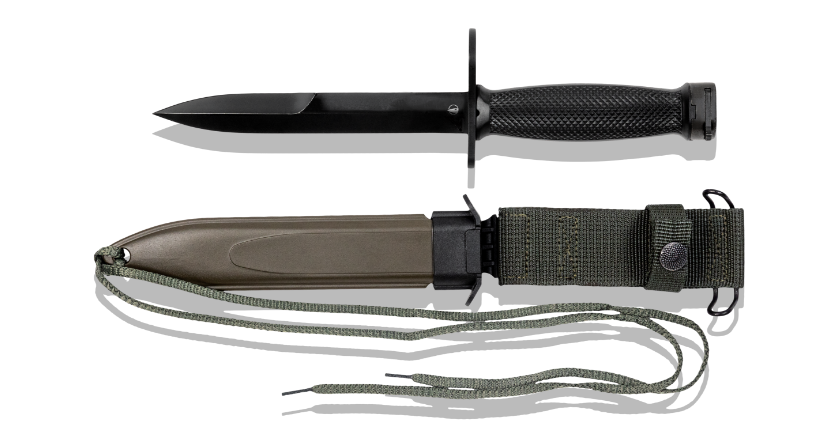 Technical data
Striking agility
Blade material:

440A (DIN 1.4110)

Scabbard material:

PA6 GK30

Total weight:

approx. 370 g / 12.0 oz.

Length of knife:

approx. 300 mm / 11.8 in.

Length of blade:

approx. 170 mm / 6.7 in.

Blade thickness:

approx. 4,7 mm / 0.2 in.

Width of blade:

approx. 22 mm / 0.9 in.

Width of textile part:

approx. 40 mm / 1.6 in.

Length of knife and scabbard:

approx. 340 mm / 13.4 in.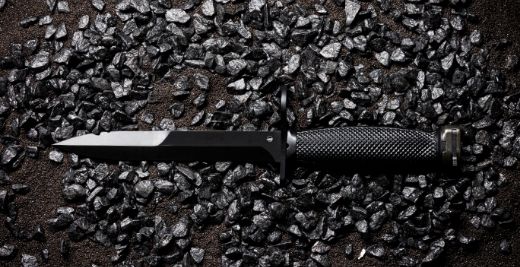 highest performance
through best craftsmanship
We promise
We will help you
Contact us
Waffentechnik
Borkott & Eickhorn GmbH
Wuppertaler Str. 90 – 94
42653 Solingen
Germany
+49 212 258100
info@waffentechnik-solingen.com