Bayonets
Highest performance

Bayonets for military use
for military forces
Whether in the hand or on the assault rifle, our bayonets meet the highest demands thanks to first-class material and workmanship quality. And that is literally vital in their field of application.
B3K
B2K
UBS
USM7
MB21 & Flexfit adapter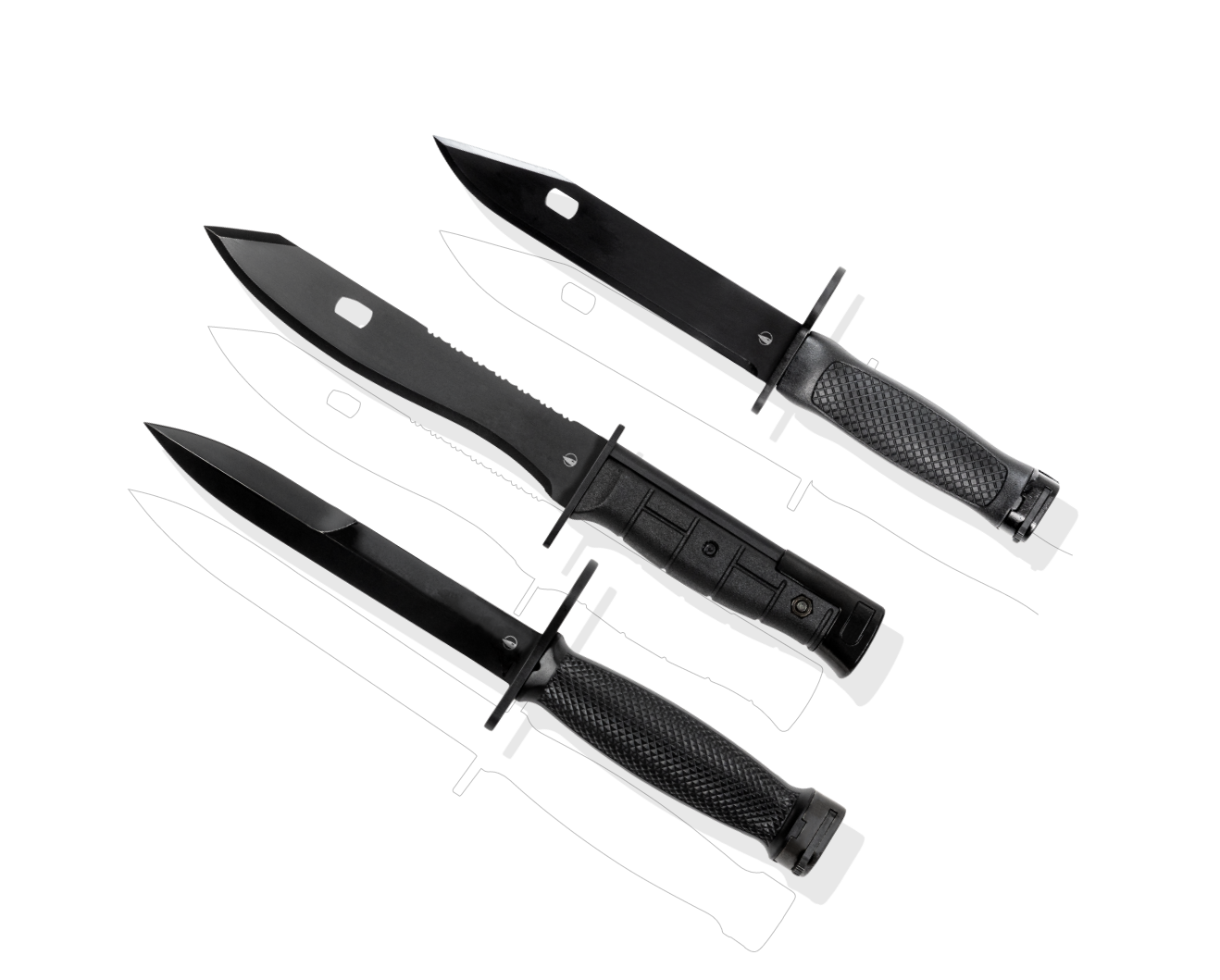 OUR SELECTION
For the best possible preparation

Knife length approx. 310 mm, blade length approx. 180 mm, total weight approx. 500 g, with strong wire cutter, universal saw, 1/2 serrated blade and much more.
highest performance
through best craftsmanship
We promise